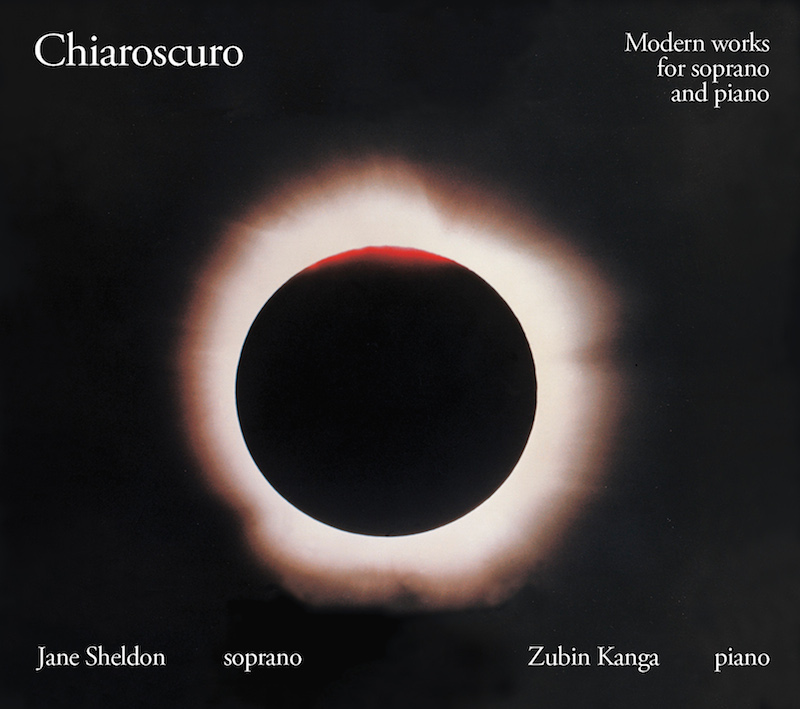 Phosphor Records announces the release of Chiaroscuro, the first duo album from Jane Sheldon and Zubin Kanga, two of Australia's most exciting interpreters of contemporary classical music.
"Within seconds an atmosphere of calm envelops the listener to the sublime performances on this album." – Vincent Plush in the Australian.
"Chiaroscuro is an album that takes art song into the future" – Shamistha de Soysa in SoundslikeSydney.
The album features works by George Crumb, Kaija Saariaho, Arnold Schoenberg, and Australian composers Rosalind Page and Daniel Rojas, all exploring themes of love and death. It was recorded with a beautiful piano made in Australia by Stuart & Sons.
"Singing in five languages, [Sheldon] performs rapid arpeggiated passages with pinpoint accuracy, slipping into phrases of great smoothness that are seductive and hypnotic."
Another great review of the CD, by Gordon Kerry, is here. The press release can be downloaded here.
An article by Jane on the Limelight blog is here.